West Marshall Trojans defeated 52-49; Mustangs to State
by Taylor Burns
Throughout the 2016-17 basketball season, the girls' varsity basketball team has had one goal in mind: Make it to the Well. Their goal came true on Feb. 18 as they defeated the West Marshall Trojans in Bondurant in the third and final round of regional play. The Mustangs won 52-49 in a close final two minutes of the game.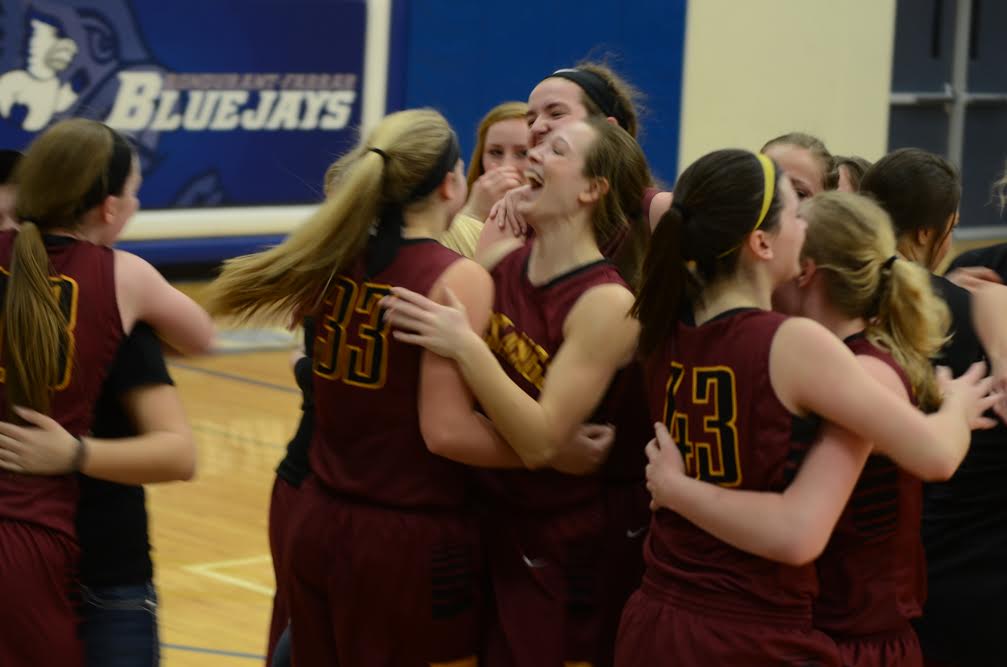 PCM trailed after the first quarter 14-9, but after scoring 22 points in the second quarter they were tied with the Trojans 31-31 at half.
"I am so proud of these young ladies and how they were able to overcome some tough times during the game. They kept steady and fought hard for the win. The hard work and togetherness that they have believed in paid off. I love that they have the opportunity to realize their goals and dreams" Head Coach Jeff Lindsay said. "Any advice would be to keep doing what they have been doing, keep focused and enjoy."
The girls' team has only made it to State four times. The last time was in 2007. A few of the players then are now teachers in the district: Fourth grade Teacher at Monroe Elementary Lindsay Vande Wall Cunningham and biology teacher at the high school Erin Wood.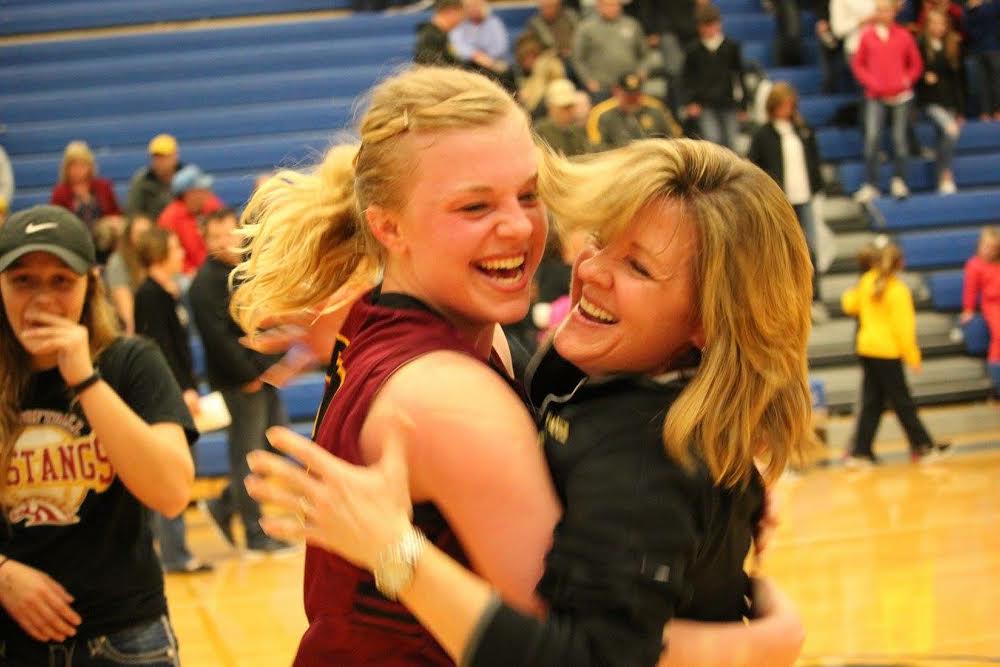 "It feels great to accomplish what we set out to do in the beginning. It was really a whole team effort. Every part of the team and community was very essential to our success last night," senior Katie Vande Wall said. "It is an awesome feeling to be able to go to State like both of my older siblings and carry on the tradition."
Vande Wall, seniors Rachel Stafford, Kayla Jennings, Kaylee Townsend and freshman Regan Freland started for the Mustangs as they played what could have been their last game of the season. Freland led the team with 15 points. Vande Wall and Jennings were behind her with 13 and 11, respectively. Vande Wall led the team in rebounds with eight. Jennings and Freland each had three assists. Senior Alexis Timmins and Freland had two steals each. Other score contributors were Townsend with six, Timmins with three and Stafford and senior Bailey Brodersen both with two

The Mustangs are paired up with the No. 1 seeded Sioux Center Warriors. They will play on Tuesday, Feb. 28 at 11:45 a.m. in the first game of the Class 3A Quarterfinals at Wells Fargo Arena. Admission is $10.