PCM jazz band improving
by Brad McClellan
The PCM jazz band traveled to Simpson College for a jazz band festival on Jan. 23. Out of five bands, PCM placed fifth.
When asked how he thought the jazz band performed, freshman Conner Fagen said, "We were only two points away from getting fourth and seven points from placing. It was our first competition of the year, and I think we were all a little nervous. I'm sure this won't reflect the whole season."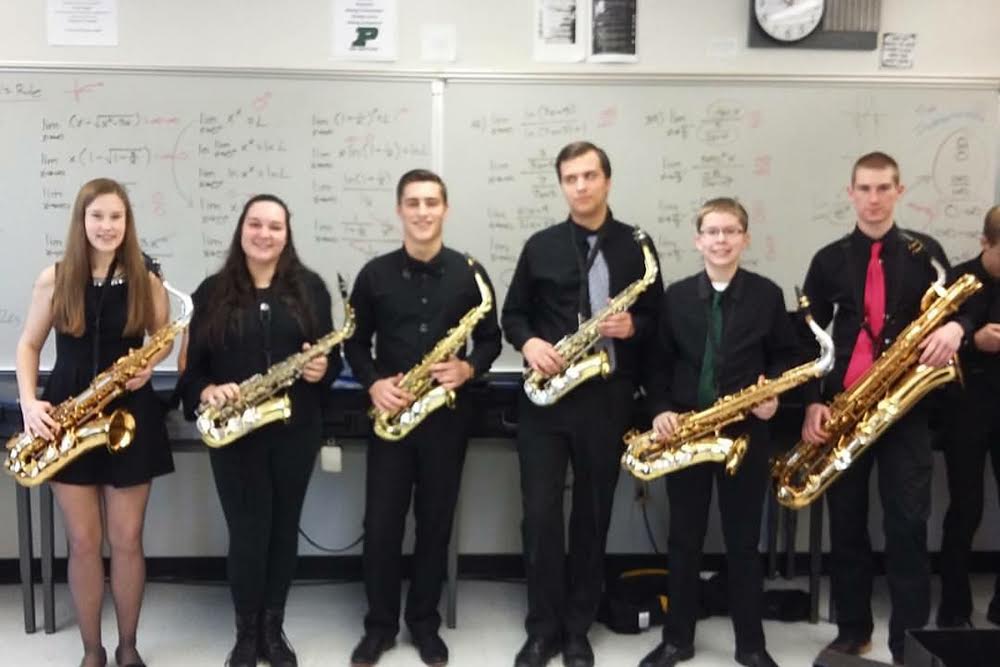 The PCM jazz band took their advice from the festival on Monday and incorporated it into their Saturday competition at Pella High School on Jan. 28. They received a Division II and improved their personal score greatly.
"I feel the band drastically improved from the first competition to our State competition on Saturday. The interpretation of our first two tunes was much better, and we did a better job keeping rhythms in time on our last tune. We still have plenty of work to do, but I'm pleased with where we are in the season," Jazz Band Teacher Ben Varner said.
The pep band is improving and is expecting to receive their first Division I rating this year. If you would like to see the jazz band perform, the next competition will be on Feb. 18 at Indianola.