After State "Work" brings in good results for PCM Dance Team
by Kenzie Johnson
On Saturday, Jan. 14, the PCM Dance Team traveled to Newton for their last competition of the year to the second-annual Cardinal Classic. The dance team brought and danced their three State routines of hip-hop, pom and jazz. They performed in the small school division. As a team, they placed 2nd in both hip-hop and jazz while pom placed first. On top of placing for their routines, the pom routine was the highest scoring routine of the day receiving a big trophy.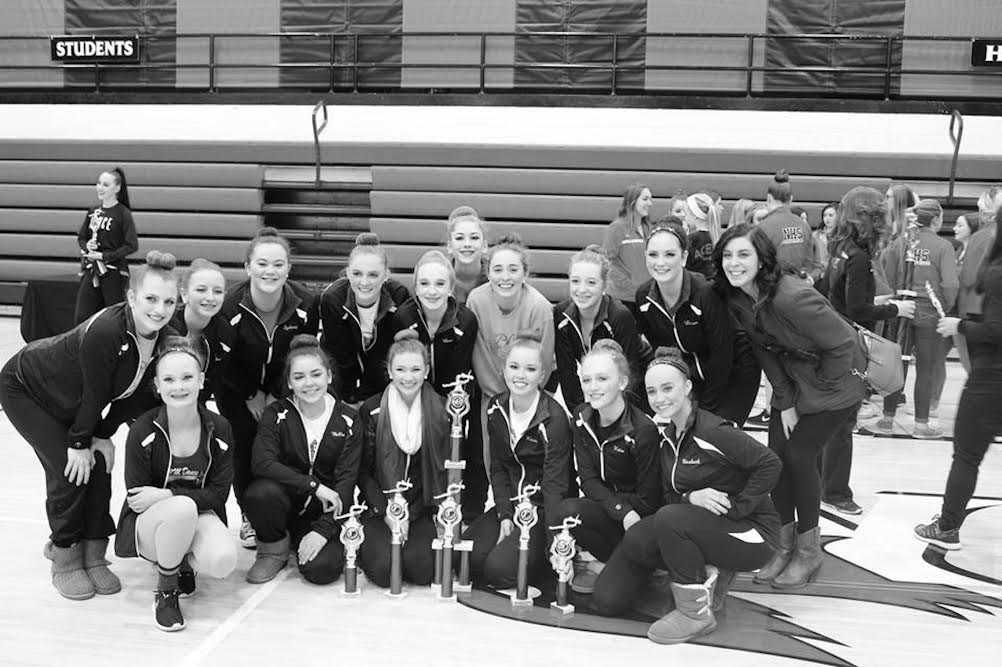 This years Cardinal Classic added in solos to the competition. Competing in solos for the team was senior Kelsie DeHaai, junior Karsin Jenkins and freshmen Katie Henkenius, Alexis Kuecker and Maddy Ladehoff. Receiving a fifth-place trophy in the nine-10 grade division was Henkenius, and winning the 11-12 grade division was DeHaai.
"I feel like we were very successful in the competition, and it was a lot of fun," senior Savannah Buys said. "
We were very prepared for this competition, as we had been practicing up to the date."
As is it coming down to the few last times the girls will dance together Buys also said, "I will these girls the most. We've become a family. Being on the team for four years has taught me perseverance and leadership."
Come watch the girls as host their annual Dance Team Spring Show that will be held on Saturday, Feb. 11 at 6 p.m. They are also hosting a dance clinic for preschool up to eighth grade that will be held in the morning where they will perform during the show.