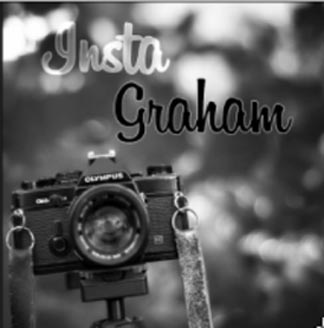 by Graham Davis
As a senior in high school, your last year flashes by in almost an instant.
I'm not the type of person that will look back on my four years of high school and tell myself I wish I had more time or that I wanted to go back. As my second semester of my final year of high school starts, I can tell you that I've never been so reminiscent of these recent years.
I remember freshman orientation when I walked into the gym thinking all I wanted was to walk back out and never come back. But honestly, if I would've walked out, I wouldn't have known so many amazing people and done some amazing things.
In my career as a PCM student, I've been in many things that have taught me to become a better person and to become more intelligent in my decisions as I grow up. So many people have impacted the way I view the world, and I couldn't be more grateful for them. I have been blessed with not only great people, but a great environment to grow up in, as well. I always knew that there were people I could go to with issues or for some advice.
So, with that, I want to give three pieces of advice to anybody who grows up thinking they just want out of the "town you HAVE to live in because you're under 18."
Don't be dumb.
Don't take the people you meet for granted.
Make sure you make the most of every moment.
These three things come hand-in-hand, so don't just walk through high school not caring or not being happy you're there. I advise to go out with old friends you've known your entire life, make new friends and be spontaneous. I've been able to say I've done all of that as much as I can, and I've been happy throughout these four years.
Now I'm not saying you will be completely happy 100-percent of the time because I can tell you I wasn't. But never get yourself down on those moments. Pick yourself up, talk to somebody and put a smile on your face. I was always able to go to somebody with any problems I had. My go-to was always Ms. Sam Pohl, who is the English teacher in the high school. I would recommend getting to know her as much as you can because she has saved my days of being down too many times to count.
I've been grateful to call PCM my home for the first 18 years of my life, and as that comes to a close, I'm finally ready to step out into a new adventure and begin my life as a college student. I love knowing that the things I've been taught here will help me in all my future endeavors.