Mustangs sweep the competition
by Mia Burns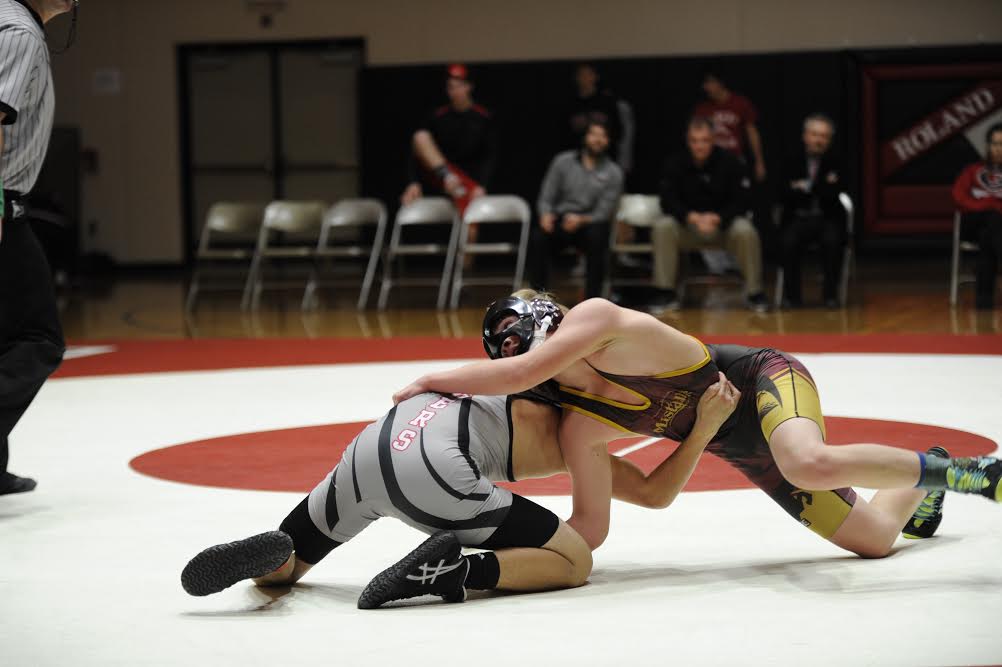 PCM grapplers swept the competition at the Roland-Story triangular on Dec.15 in Story City. They managed to edge Gilbert 37-34 and easily beat Roland Story 62-18.
First, the wrestlers faced the Roland-Story Norsemen. They had six pins, two forfeits and two major decisions in their favor. Sophomores Wes Cummings, Lucas Roland and Jarron Trausch won by pins with times of 1:17, 1:28 and 1:29, respectively.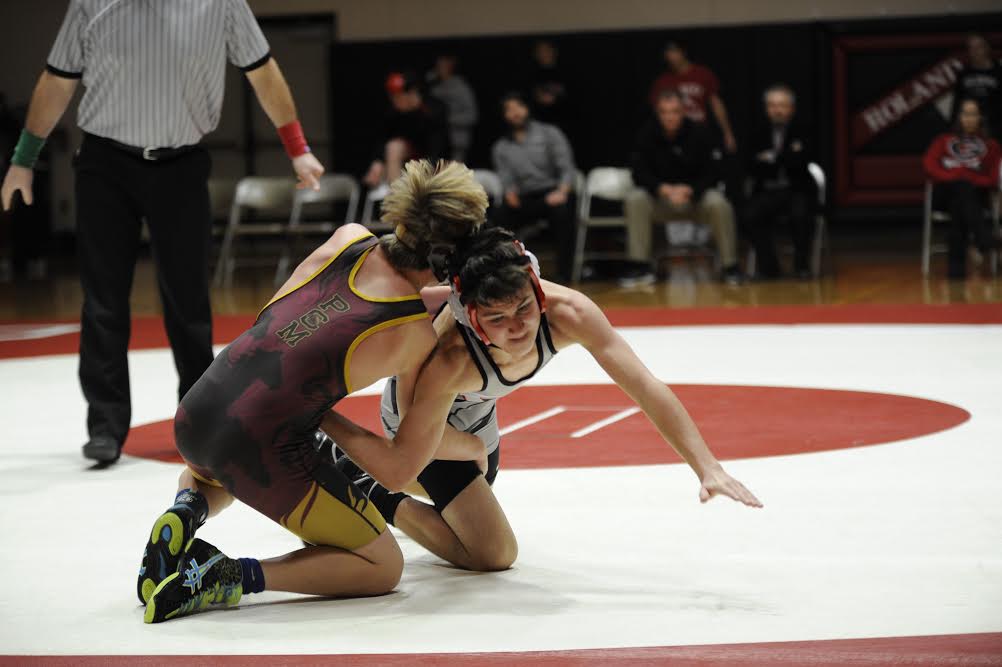 "Last night, we proved to ourselves that we are capable of beating good teams. We're getting better every time we step in the wrestling room and could have several wrestlers making noise in the post season," Roland said.
Then, the Mustangs wrestled the Gilbert Tigers. They proceeded to win with three pins, two forfeits and one major decision in their favor. Senior Xavier Miller won his match by a major decision with a score of  17-4, and Roland pinned his opponent in a time of 34 seconds."I think we did good. We need to get in better shape, but other than that we are looking good," Miller said.
Their next varsity meet is today Dec. 22 in Solon.