From Japan to Iceland to small town USA
by Kinsey Phipps
Looking around the small communities of Prairie City and Monroe, getting used to the surroundings is an easy feat. The state of Iowa, in general, doesn't have a lot of interesting sights or experiences compared to the rest of the world. This year, PCM has had the opportunity to host two students who have a different outlook on small town life in comparison to the world around them. These students are senior Gabe Stover and junior Steinunn Hauksdottir.
Stover
Stover moved to Prairie City this past summer after living on Marine Corps bases in Japan for the first three years of high school. Stover lived in Okinawa, an island off the coast of Japan, for his freshman year. Then he moved to Iwakuni on mainland Japan for his sophomore and junior year before moving to Prairie City for his senior year, where he will be graduating with the class of 2017.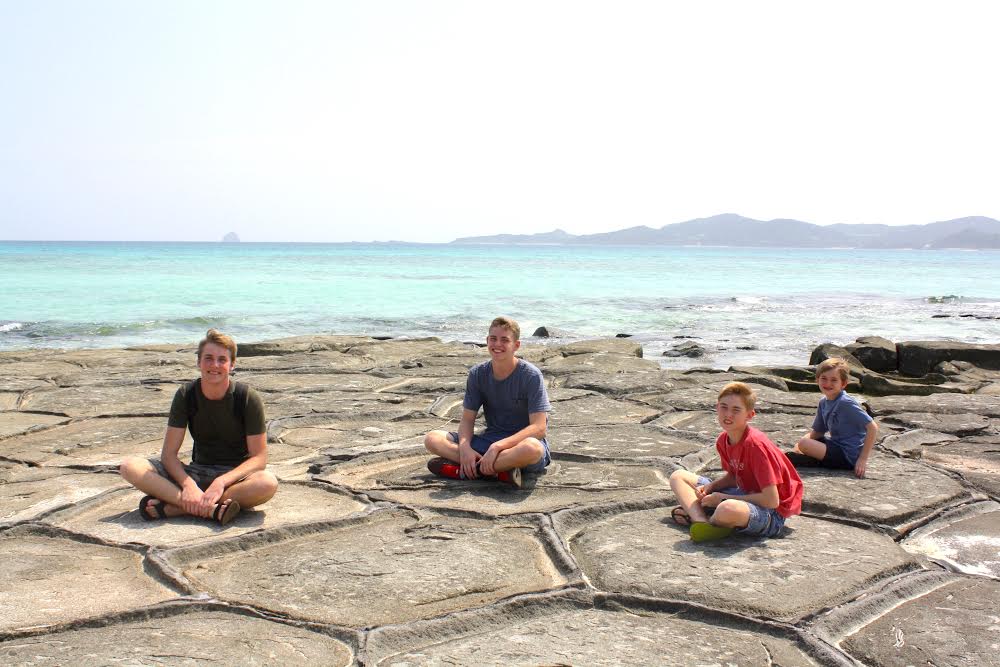 Living on a military base involved a different lifestyle than most kids experience. Stover was used to moving, and he was used to his friends going away often. The people and friends he grew up around on base all understood what it was like to be in a military family. He misses the people most when he thinks about Japan.
"You make a lot of friends there because everyone has been through the same stuff you have. Everybody has experienced a lot, so even though you feel that you are well-cultured, somebody else who has done just as much brings another aspect of culture to your life. You learn so much," Stover said.
In Japan, Stover spent as much time as he could on base, exploring the places around him. "I made a point every weekend, if not everyday, to get out and ride my bike for two or three miles around surrounding areas. I would ride through the rice paddies and around the base of the mountains," Stover said.
Hauksdottir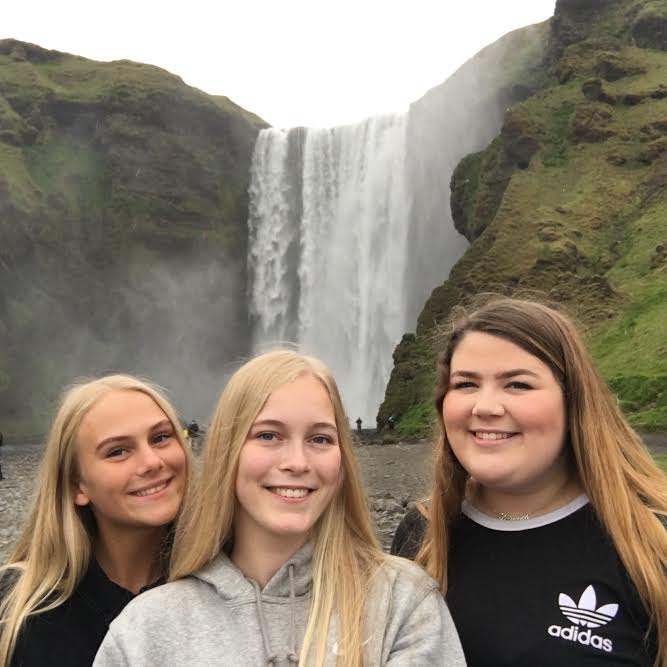 Hauksdottir is a foreign exchange student from Reykjavik, Iceland. She will be here for the 2016-17 school year. She is living in Prairie City for the school year, and walking around her new town is quite different from back home.
"Iceland is very mountainous and green, and we definitely do have a lot of natural treasures like waterfalls, geysers, lakes, lava fields, etc. Also, the city I live in is much more populated than Monroe/Prairie City. It's also close to the ocean, so we have a ton of shores and docks. We only have a few beaches, though; it's definitely too cold for that," Hauksdottir said.
On base in Japan, Stover was able to look around him and see mountains everywhere he turned. Moving to Iowa was an adjustment, to say the least.

"I'm used to driving up and around mountain ranges in Japan. Highways don't go up and over hills. They go through them. There are tunnels everywhere," Stover said. "It is so flat here."
Both Japan and Iceland are surrounded by ocean, so Stover and Hauksdottir's meals were heavily influenced by seafood. This is different from Iowa because it is difficult to ship in fresh seafood here.
"Because we are surrounded by the ocean, we eat a lot of fish and fish products. I feel like food here is more processed and mass-produced. It's good, though, don't get me wrong," Hauksdottir said.
When asked about his favorite food Stover said, "I enjoyed curry, which was a big thing over there. Sushi is a bit cliché, but I love sushi, too."
Stover and Hauksdottir's favorite part about Iowa is the same: The people. "People here are much more open. [They] just come up to you and talk, which I really like. [It's something] people rarely do back home," Hauksdottir said.
"[My favorite thing is] the feeling that everybody knows me," Stover said. "Everybody here is connected somehow."
After high school, Stover plans on possibly taking a year off. Then, he would like to go to college in Florida to study engineering. Joining the Marine Corps is in the back of his mind, as well.
Iceland's school system is set up much differently than America's. They have upper secondary school where students attend from the ages of 16 to 20 years old. So after leaving Iowa, she will attend two more years of school before moving on to college.
Hauksdottir said, "I have so many memories already, and I know there are many more to be made."