Mustangs stumble; Eagles roll
by Dylan Sanders
Third-ranked Pella Christian with their five senior starters beat the Mustang boys 81-44 at Pella Dec. 5 to hand them their first loss of the season. Junior Elijah Sperfslage led the team in scoring with nine points.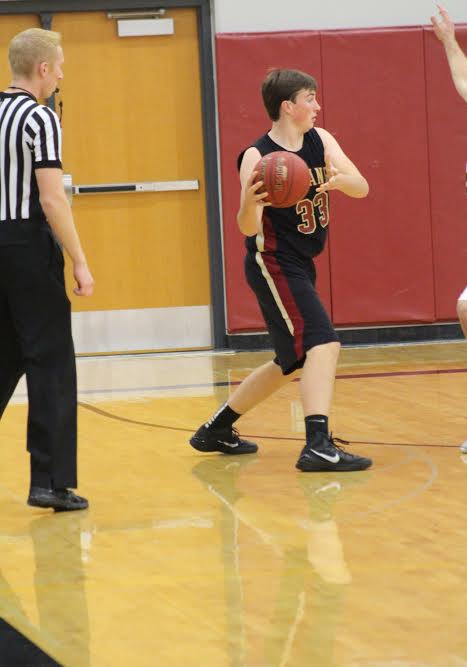 "We struggled in pretty much every phase of the game against Pella Christian,"Head Coach Fred Lorensen said. "They are a veteran team – eight of their top nine players are seniors – who are returning almost all of their key players from their third place finish at State last season." 
The Mustangs struggled to score as their highest scoring quarter totaled only 15 points. They scored 23 points in the first half and only 21 points in the second. Also scoring for the Mustangs were freshman Derek Brown with six points, junior Jackson Thomas with seven and sophomore Andrew Van Ryswyk with five.
Pella Christian's top scorers were senior Levi Jungling with 16, Graham Howerzyl with 12 and Kenden Veenstra with 13.
"Pella Christian certainly showed why they are one of the best teams in the state. They shot the ball well against us and were very difficult to score against," Lorensen said. "They are strong in all phases of the game."
The Mustangs have a key conference game coming up at South Hamilton on Friday, Dec. 16. Tip-off is at 7:30 p.m.