Breckenridge: From Wildcat to state representative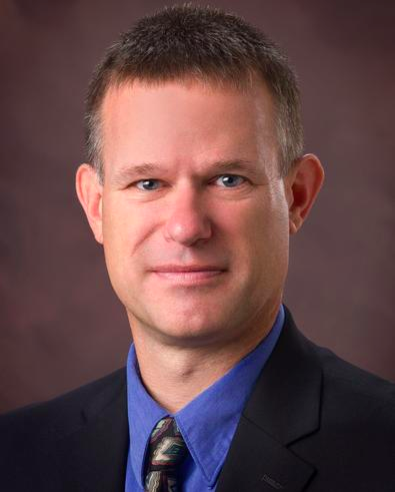 by Ashley Miller
When you think of well known PCM graduates, your mind probably goes directly to the professional football player Brandon Myers. You probably don't think about the graduates who went on to go into advertising, the police force or the government.
State Representative-Elect Wes Breckenridge graduated as a Monroe Wildcat in 1986, the year the high school burned. He then went on to graduate from Upper Iowa University in 2010 with a B.S. in Public Administration, receive his Master's Degree in Criminal Justice at the University of Virginia and graduate from the FBI National Academy the same year.
Being a state representative includes proposing, discussing and voting on legislation; appropriating money to state agencies and programs; and creating, eliminating and modifying Iowa laws and programs. All of these were things Breckenridge wanted to do and with the help of his support system consisting of family and friends, who also helped him campaign, Breckenridge, a Democrat, won the vote with a 51-percent majority. He beat Republican Patrick Payton who had 37.6-percent of the vote and independent party candidate Dan Kelley with 11.3-percent.
27 years in public service
"I have been in public service for almost 27 years as a police officer. I have served as a DARE instructor, School Resource Officer, Drug Task Force Officer and am currently a lieutenant with the Newton Police Department," Breckenridge said. "This experience as a public servant is what led me to run for state representative. I want to make a positive impact on our communities that can improve the quality of life for our friends and neighbors."
Breckenridge has been around and involved in the government almost all of his adult life.
"I ran in an unsuccessful, special election back in 2010," Breckenridge said. "I joined the Jasper County Democrats and became a precinct chair and vice co-chair of the party. Since then I have served as a caucus organizer and fundraiser team member."
Being a Democrat in a state that went red could have its downside, but Breckenridge believes that won't be too much of an issue if they learn to talk to one another.
"The upcoming session will require working across the aisle. I believe we can get things through, but it will take partnering and collaboration. There may be some areas that we cannot fully come together on, but we must still work to ensure all voices are heard."
Issues of concern
The issues of concern for Iowa that Breckenridge has have come from his experiences. While on duty as a lieutenant, he has meet a number of people struggling with their mental health, and he hopes to change that.
"With the loss of 750 beds, and Iowa being ranked 47th in the nation in number of psychiatrists, many are not getting the help they deserve. I've contacted mental health professionals and other organizations to discuss possible solutions. I will create legislation to provide educational incentives to those going into psychiatric fields who will care for Iowans."
As a father of three children in public school and a teacher at DMACC, another area Breckenridge would like to turn his focus to is education.
"Education is a top priority to me. I've met with teachers and administrators in each district in Jasper County to gain their valuable insight. I will work collaboratively with school officials to increase Supplemental State Aid and give educators the flexibility to meet the needs of their schools."
Another area of concern for Iowa that Breckenridge has is the quality of drinking water. This is an important subject, especially with the risks the Dakota Access Pipeline comes with by going across Iowa.
"I visited with Jasper County conservation officials and farmers about the water quality issues, and both have a desire to work towards improvements.  I want to propose legislation that would create a stable, long-term solution for our lakes, streams and drinking water."
By winning over the residents of District 29, all of these plans are possible. Because of these residents, Breckenridge has a voice in his government, and he encourages students to make their voices heard and follow their passion like he did.
"As students decide what paths to take in life, I would say to follow your heart and do something you enjoy and have interest in. It is important get involved and learn more about those possible career paths, making sure it is what you think it is. We need young leaders to step up and be heard."