PCM: District Champions
by Brady Fagen
On Oct. 14, the PCM Mustangs faced the Davis County Mustangs at the PCM high school. The game was quick and exiting. The final score was 50-8. This win made the PCM Mustangs district champions.
PCM did a great job throughout the first half of the game. They did everything they could to get the ball into the back of the end zone. PCM's offense was amazing. They managed to get the ball down the field very quickly, with little to no hesitation at all. It wasn't just the offense that amazed the crowd. PCM's defense was absolutely spectacular. The crowd witnessed great plays made by the PCM Mustangs' defense. The biggest hit of the night came from senior Clayton Welch who had one of the most beautiful from tackles that PCM and the fans have seen in a while.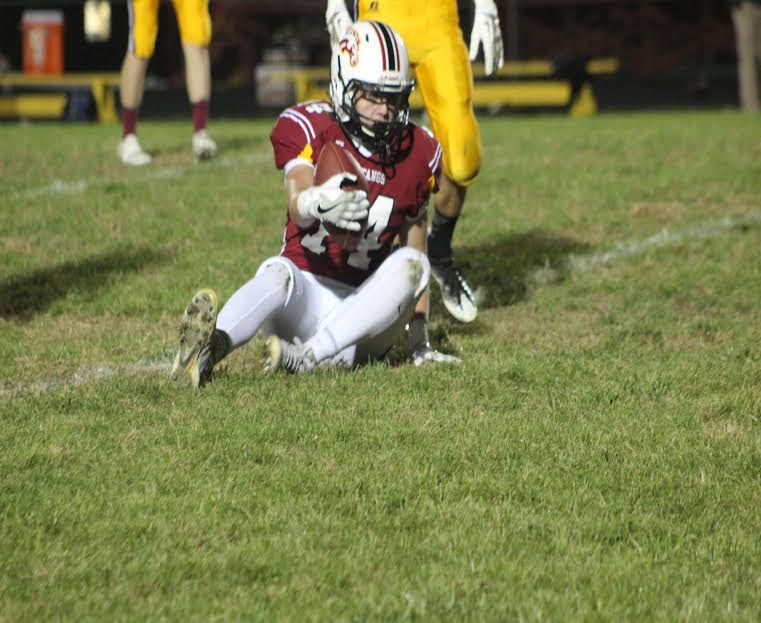 The second half was super slow. Both teams were tired and did not play to their full potential. PCM decided to put the second string offense and defense in the game. After doing so, the Davis County Mustangs scored a touchdown. This was the first time in four games that PCM has been scored against. Davis County then had a sack, which resulted in a safety against PCM.
As you can see, the PCM Mustangs are continuing to play with heart. They became district champions, and the last time they were district champions was 2011.
"Clarke is going to both run and pass the ball. If they pass it, we're going to man them up, and if they run it, we're going to be physical. It feels great to be district champs. Im really happy for the guys," Head Coach Greg Bonnett said.
Tomorrow, Oct. 21, PCM will play the Clarke Indians for senior night at home starting at 7:30 p.m. Be sure to come out to support the seniors in their last
ever regular season game.