Senior night ensues; CMB stops 'Stangs
by Kinsey Phipps
On Oct. 11, the PCM senior volleyball players stepped on their home court for the last time. The senior night matchup game was between the Mustangs and the CMB Raiders. Hopes were high that PCM could pull out one last win at home, but the Raiders took it away, winning 3-0.
The first set was a nail-biting back and forth battle between rivals CMB and PCM. However, CMB was able to pull out the win with a score of 25-20.
Senior Kaylee Townsend lead the stampede in kills with six on the night. Townsend had the most total blocks with four.
The second set was the Raiders all the way, as they won 25-15.
Senior Abbi Hartgers was the number one passer of the night, scooping up four digs. Senior Katie Vande Wall served 13 out of 13 effectively with 100-percent efficiency.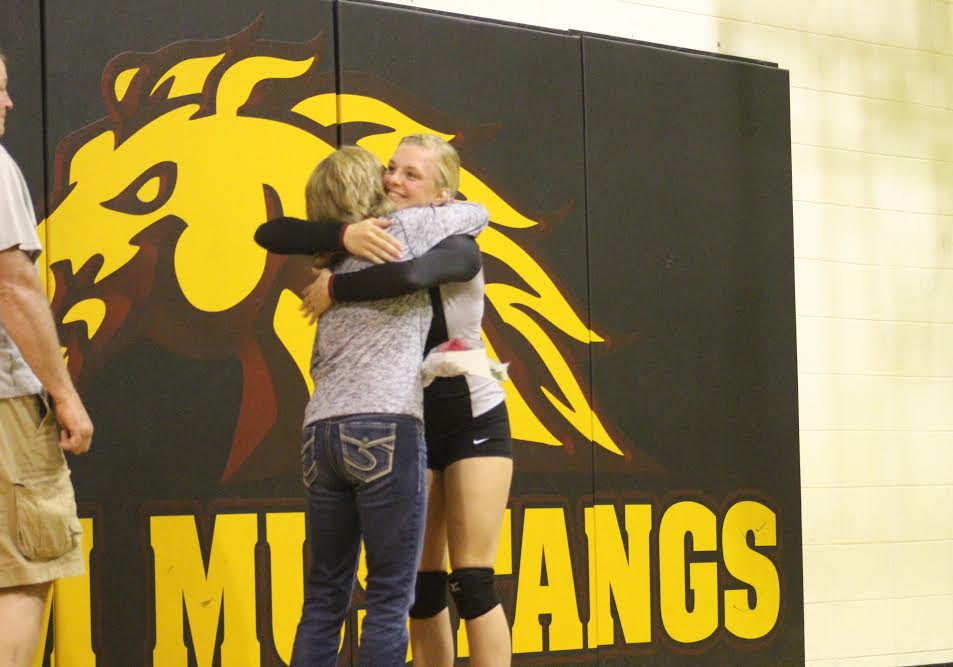 The Mustangs fought hard in the third set, but CMB took the win with a final score of 25-21.
With no surprise, senior Kayla Jennings earned the title of most assists, setting up 12 for the night.
The seniors led the way in all aspects of the game on senior night. Good luck to all in their future endeavors.