Mustangs do it again
by Brady Fagen
With another win for the Mustangs varsity football team, their record now becomes 3-1. Making it look easy, they ran over the Centerville Big Reds beating them 56-0.
The Mustangs made last Friday's game look easy. PCM's offense seemed to be the center of attention. Their passing game was stunning. Senior Sheldon Speers went 14-17 throwing the ball for an astonishing 331 yards. He threw five touchdowns. Senior Luke Greiner had four catches. Out of those four catches, he managed to get 147 yards and 3 touchdowns. Thats an average of about 37 yards per catch.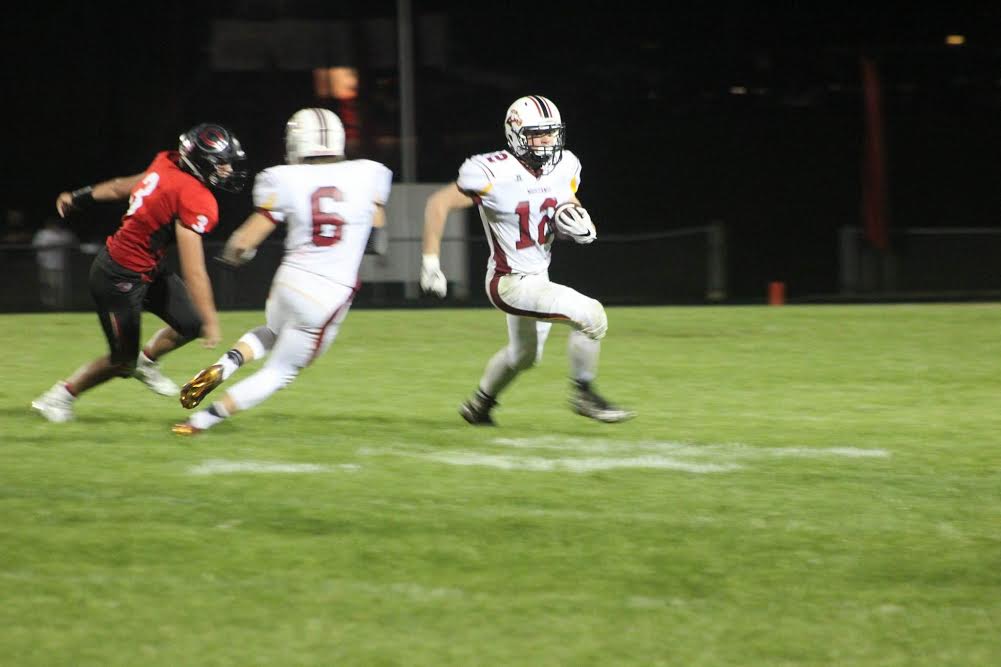 He then received a punt and returned it for 49 yards for a touchdown. Senior Noah Clark had six catches for 82 yards. He scored for the Mustangs twice. Sophomore Preston Van Wyk had one catch for 83 yards resulting in a touchdown for PCM. Sophomore Wes Cummings had three catches for 30 yards. He also carried the ball for 55 yards with 13 carries.
"I think it went pretty well. Everyone did their job and it turned out really good," said Caden Lewis.
The Mustangs offense couldn't have done this without the help of their defense. PCM's defense was just as good as their offense. They stopped the Big Reds with ease. From sacks to big hits, they did it with style.
You can catch the Mustangs fight hard at their next game in Central Lee, Donnelson against the Hawks. The game will be on Sept. 23 with a starting game time of 7:30.