Scholarships are changing here at PCM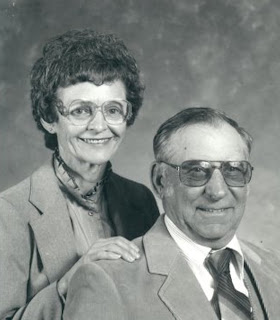 by Drew Johnson
The PCM Foundation received more than $1 million during this school year from the estate of Chuck and Norma Skinner. Norma and her husband Chuck both grew up in Prairie City and wanted to give back to the community. After Norma's death in 2014, a portion of her will was donated to the Foundation.
The PCM Foundation is dedicated to giving high school students at PCM scholarships. In the past they relied on fundraisers, but now that they have this sum of money they don't have to worry so much about fundraising.
There was a rumor going around that the foundation was going to receive a large sum of money, but it wasn't until late 2015 that they knew the identity of their generous donor.
Seniors shouldn't have expected big scholarships from the PCM Foundation this year or even next. The money isn't just going to be divided up and given away. According to Foundation Trustee Jacki Grier, the Foundation has invested the money and will use only the interest for scholarships. This way the initial sum of money remains untouched, and can be (in theory) used forever.
The gift, however, will increase the amount of money students can receive. They are also looking into renewable scholarships, scholarships that can be renewed each year the students are in college.
In order to invest the money they needed an IPS (Investment Policy Statement). The IPS is basically a statement showing the investment strategies they are going to use. Who, along with Foundation trustees, wrote this statement and manages the finances? The Foundation chose a Monroe person, Chris Thomas. Thomas works at Principal Financial and brings his skills and knowledge to the Foundation.
Awards Night scholarships
At Senior Awards Night May 18 the Foundation gave 10 scholarships totaling $4,000. The new scholarships, appropriately named the Norma and Chuck Skinner Memorial Scholarships were given to seven seniors and totaled $5,000.
Who better to learn more about local scholarships from than Mrs. Brittni Horstman, guidance counselor here at the high school.
"Seniors can apply for scholarships all the time," Horstman said. "While many are due around late winter or early spring, there can be scholarships due both summers before and after their senior year."
"There are so many scholarships out there. Many scholarships are listed in databases online and others come directly across my desk," she said. "I  let students know about these via Scholarship Email Friday (an email I send out to seniors every Friday) and the PCM counseling website."
"Scholarships are super important. It is essentially free money. Any scholarships you can receive now can make a world of difference in where you're able to attend school, the number of loans you have to take out, etceteras.."