PCM golf round up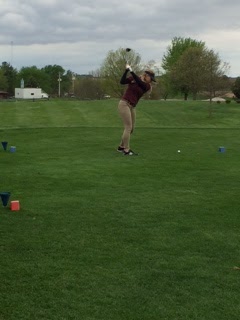 by Tyler Foster
Last week, the PCM boys' varsity golf team took on two meets. The first was their home meet of the year at Gateway Recreational Golf Course, and the team took first place. The second meet was in Moravia at the Honey Creek Resort.
Individually, senior Reid Jenkins led the way again for the Mustangs. At Gateway, he started his first nine four-under-par and ended the day with a total round of 75, which placed him second overall. Junior Ryan Hill shot a 79, while sophomore Noah Lanphier finished with an 81. Freshmen Andrew Van Ryswyk and Reed Worth shot an 82 and a 91, respectively. Sophomore Dayton Boell shot a 93.
At Moravia the team didn't fare as well, but did receive seventh place out of 19 teams. Jenkins carded the best score for the Mustangs shooting an 82. Next up was senior Logan Gilman with a 87. Following Gilman was Hill who came up with an 88. Lanphier was next with a 93 and rounding out the Mustangs was newbie to the varsity crew, junior Ethan Thomas finishing with a 103.
The Mustangs next meet will be at the Ames Country Club on Friday, May 6, with the start time around 4 p.m. and the hosting team being Gilbert.