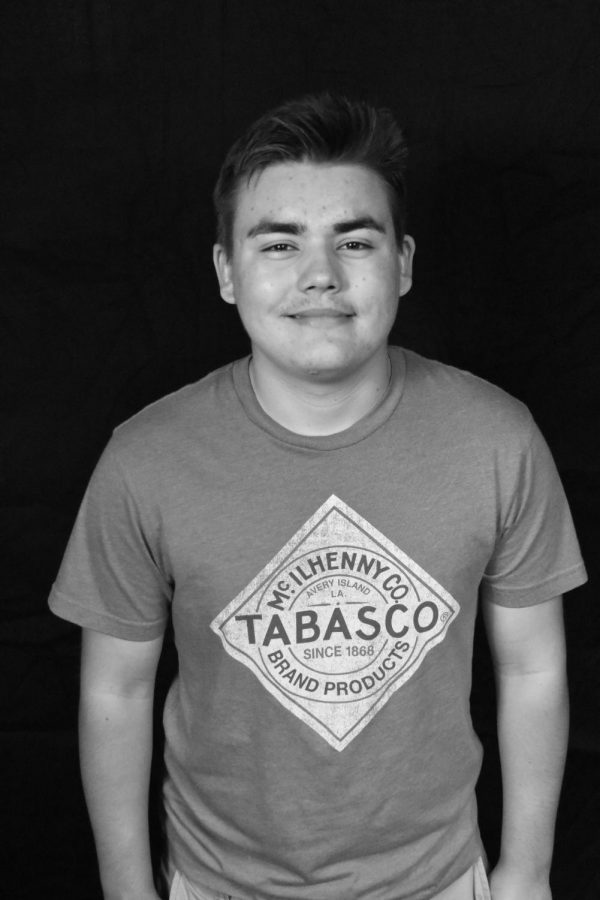 I have been in Yearbook three years now, and this is my first year doing Journalism. I am super excited for both and to learn more about Journalism. I was a photography editor last year. One of the main reasons I took Newspaper/Journalism was to open up my writing side rather than what I already know about photography.
I have many hobbies outside of school, some of them include RAGBRAI, Sports, Movies and Music. For extra curricular activities I participate in Track and Cross Country. This Summer I am looking to get a job as a photojournalist in the Navy and travel the world.
I took Journalism/ Yearbook this year for many reasons but number one has always been the atmosphere, these classes are some of the most enjoyable and friendly classes offered at PCM. The other reason is for experience outside of school for when I try to get a job in this field of work. I am looking forward to an amazing year in Journalism and Yearbook!
Dylan Masterson, Yearbook Photo Editor
Jan 22, 2021

TTV: Season 4 – Episode 8

(Story)

Dec 16, 2020

TTV: Season 4 – Episode 5

(Story)

Dec 16, 2020

TTV: Season 4 – Christmas Special (Episode 7)

(Story)

Dec 16, 2020

TTV: Season 4 – Episode 6

(Story)

Nov 24, 2020

The Outlook – Nov. 5, 2020

(Story)

Nov 18, 2020

TTV: Season 4 – Episode 4

(Story)

Nov 18, 2020

TTV: Season 4 – Halloween Special (Episode 3)

(Story)

Nov 18, 2020

TTV: Season 4 – Episode 1

(Story)

Oct 28, 2020

The Outlook – Oct. 15, 2020

(Story)

Oct 26, 2020

A thrilling experience at the Trump rally

(Story)