SOS tour opening night review
February 26, 2023
SZA's first arena tour including 19 stops across both North America and Canada started off with a bang at her opening show in Columbus, Ohio on Feb. 21. Luckily, the concert gods were looking out for me as my mom surprised me with tickets to the show for Christmas. When I tell you my mom SEARCHED for these tickets (last I knew she had no luck with Ticketmaster as usual) but, by some miracle, my amazing mother was able to score two nosebleed tickets. I don't even want to know how expensive these tickets were, but they were 100 percent worth every penny and the almost 10 hour drive. 
Starting off our night with SZA my mom and I immediately made our way to the merch stand. One critique I did have was her merch designs, for some reason I was expecting a lot more from the merch. The two sweatshirt options she had just didn't really do it for me which was slightly disappointing because I'm definitely a hoodie gal; it's all I wear. I ended up getting the long sleeve jersey shirt inspired by the one on the album cover which I LOVED. I had even mentioned how I wish I would've looked online for one like it before the concert. I also got the tan colored t-shirt with a super sick drawing of SZA. In my opinion, all of her merch was pretty affordable as far as concert merchandise goes. The line also moved a lot faster than the merch lines at any other concert I've been to so that was a big plus.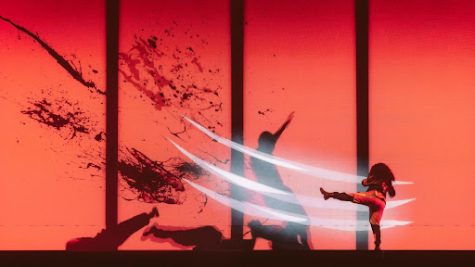 SZA's opener for this tour is the amazingly talented Omar Apollo. Omar as the opener was everything it needed to be and more, he fit SZA's vibe extremely well and started off the show with amazing energy. I knew him a little bit before hearing him at the show but I've become obsessed within the two days since the concert. This man has an insanely angelic and vibey voice, and he sounds even better live. You could definitely tell he was nervous as he opened with his first song which is completely understandable considering this is his first arena ever and the fact that he is opening for a literal goddess but he warmed up to the crowd quickly. All I have to say is Omar was by far the best and most enjoyable opener for a concert I've seen yet. His setlist was literal perfection, and when he sang "Evergreen" the entire arena was feeling the vibes. Love him, love his energy, his music, just love. I'm obsessed. 
The way that SZA opened up her part of the show was literal insanity, she had no business making her intro go that hard. That was probably the most seamless, beautiful, adrenaline rushing introduction I've ever seen in my life. The way that she started out on the end of the plank and then fell into the water was everything to me, she had the crowd going hysterical. The fact that she played 32 songs is insane, not to mention the fact that every single one of them was an absolute banger. Her stage show was mind-blowing along with her outfit changes throughout the show, she didn't come to play. The stage changed so many different times to match the vibe of the song she was playing and the way it switched was just so seamlessly perfect. I was so excited to hear her play songs from CRTL, "Love Galore" and "Broken Clocks" being on the set list was a dream. SZA's cover of "Bag Lady" by Erykah Badu was absolutely perfect and it's a moment from the concert that I really loved especially because I'm an Erykah Badu STAN, SZA did that song so much justice. 
If I'm being completely honest "F2F" may have been my favorite song of the night: it just hit so hard. When I tell you I was SCREAMING the lyrics I'm not exaggerating and the people around me were feeling the song just as hard which made it hit even harder. Tied with "F2F" has to be "Low" 1000 percent, this has been my favorite song on the album since it came out and hearing everyone scream it back to her was so fun, the transition into this song was also part of the reason why I loved it so much. My all time favorite moment from the night was when SZA was airborne in a literal raft floating on imaginary water. She was in this beautiful yellow gown throwing out flower petals to the crowd and it was the most adorable moment ever, she's literally so kind hearted and this moment showed her personality so well. "Nobody Gets Me" was the song she sang during this and all I can say was it was BEAUTIFUL, she is an angel and everyone in the arena was feeling the lyrics it was just such a sweet moment.
Overall my experience at the opening night of the S.O.S tour was absolutely incredible, this was one of the best concerts I've been to in a while and even my middle aged mother was having the time of her life. I could go on and on about every amazing moment of this concert but, as I'm already at 900 words, I'll save the editors from going any further. I will definitely be fighting for tickets next time SZA decides to tour because it was worth every penny. 100000/10 recommend SZA and Omar Apollo if you're looking for some good tunes.