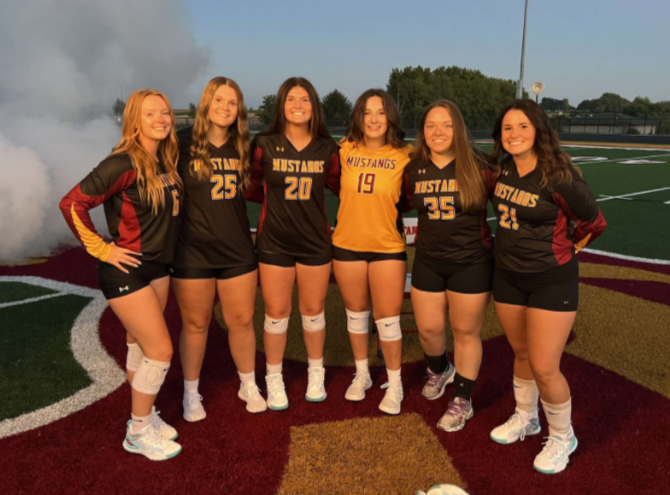 My volleyball life
Volleyball is the first competitive sport that I ever played. I played in a small league with some girls in my class, we had to have been around 10 years old or so. I remember it being so fun. I would pack up my volleyball gear, a blanket, snacks, and away we went. 
At that age it obviously wasn't overly competitive volleyball because everyone was a setter, everyone was a hitter, and everyone was a digger. It was something good to participate in because it helped me learn, even at a young age, learn the things I was good at in volleyball and what I wasn't. It took many years for me to find my positional calling but it came eventually. 
I remember thinking when I was younger that I was gonna be this big outside hitter… looking back on it now, it's kinda funny. I soon realized that jumping positions in volleyball wasn't exactly my calling, so that left one thing. Libero. 
I spent my middle school and early high school years studying liberos online and even ones in our own school. All my early high school years, all I wanted was to be handed that uniform. My freshman and sophomore years, it didn't exactly work out for a multitude of reasons, and that's okay. When I walked into my first varsity practice and knew that I needed to work my butt off to get it. And I did, it was the most rewarding feeling ever. 
I loved playing libero so much. I got the chance to do what I loved and I was always a part of the action.  It meant a lot to me that I was trusted with the responsibility, and I loved it so much. 
I want to give a big thank you to any coach or teammate I've ever had in the game of volleyball. It is such an important part of my life that I will never forget and you were all a part of it.