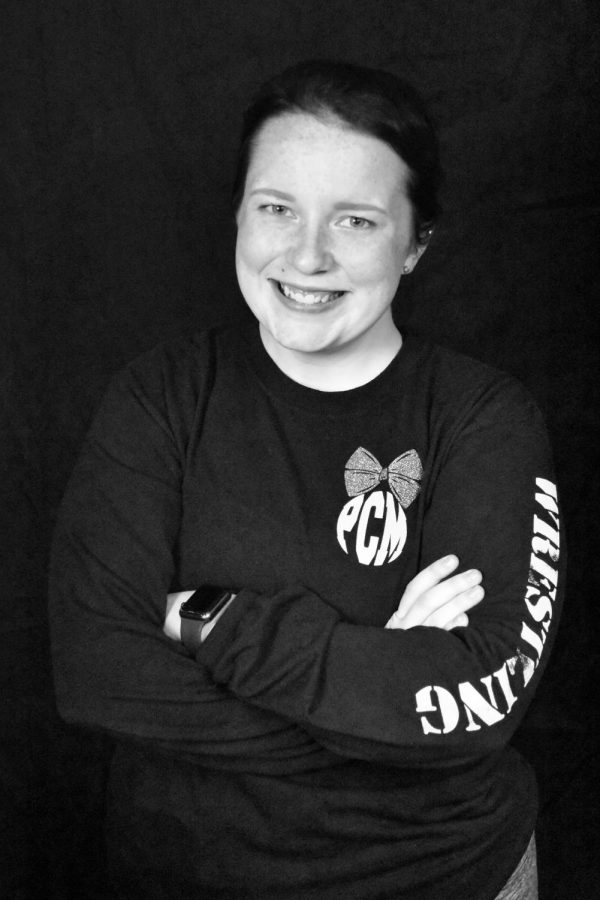 My name is Skylar Fraker and I am a senior here at PCM High School. I am involved in football cheer and wrestling cheer. My hobbies include reading, listening to music, and running around with my two dogs. One of my dogs is a Lab-Pitbull mix, and her name is Jaida. My other dog is a German Shorthair, his name is Max. Something I can't live without would definitely be my phone. I use it for basically anything I can think of. I don't know what I would do without it.
This is my third year of being on the yearbook committee. The first role I ever had on the yearbook staff was the Clubs Manager, which means I took the pictures for each club. I was the Clubs Manager again last year, and I was also a photo editor. The photo editors are the ones who go through all of the photos and make sure they are the right quality.
I am in yearbook because it is a very fun upbeat class. At times you have to be serious, but overall it's very enjoyable. When I joined sophomore year, I didn't think I would like it, but I loved it. My favorite part of yearbook is getting to see all of our hard work when the yearbook is finally printed. This year I look forward to making my last year of yearbook the best one.
Skylar Fraker, Yearbook Copy Editor