Preparations begin for Europe trip 2018
by Taylor Burns
In a meeting on April 18, the Europe trip plans led by Tom and Janice Davis went into effect. The group, which will be gone roughly in late July to early Aug. of 2018 for 10 days, will go to Germany, Switzerland and Italy.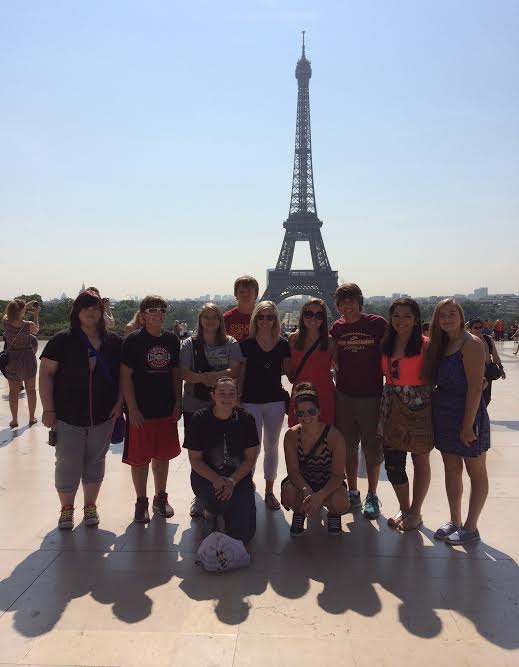 The trip costs $3,955. The group has not done any fundraising and does not have any on the schedule.
Ten people are signed up as of press time: Five students and five adults. The chaperones for the trip are J. Davis, Mark VanDerKamp, Kristina Gallaher, Nancy Write and Tracey Stark. Anyone in high school or older can sign up to travel Europe with the group. J. Davis does expect more people to sign up.
The itinerary was announced in the meeting last Tuesday. On the first day, the group will fly to Germany. They will spend the day in Frankfurt and Rothenburg on day two. On day three, they will continue in Rothenburg, but also go to Munich. There they will visit the Neuschwanstein Castle. During day four, they will be in Munich again and visit the Dachau concentration camp. On day five, they will finish exploring Munich and go to Innsbruck, Austria and Venice, Italy. Venice will continue into day six. During the seventh day, they will finish in Venice and go to Verona, Italy and Lucerne, Switzerland. On day eight, the group will climb Mt. Pilatus in Lucerne. They will tour in Lucerne, Freiburg and Heidelberg, Germany on the ninth day, and the 10th day will just be the travel home.
"I am so excited about this trip. Ms. Thompson and I took a group in summer 2014. It was a wonderful experience. This time it will be myself and Tom leading the group," J. Davis said. "I think it is so important for kids to be able to travel to the places they read about and learn about it in textbooks. This trip is an excellent opportunity to do that."