Mustangs have sights set on Blue Oval
by Ashley Miller
Stepping foot on Drake's blue track for the State track meet is the main goal for the PCM girls' track team from the first practice. Head Coach Bridget Martin always tells her team that all of the training they're doing now in Feb. will benefit them in May. Every hard or windy practice only makes them better. With eight State qualifiers returning, 18 new members, over 30 athletes and an abundance of determination the chances of having a great season are high.
Last year was an eventful one for the Mustangs. Eight events qualified for State and senior Jayci Vos was one of the eight people to compete in the 400 hurdles at the Drake Relays.  She's the first female from PCM to qualify since the mid 1900s. Out of the five relays that qualified for State last season, each one has at least one member returning.
Vos, seniors Rachel Stafford and Tatum Nearmyer, junior Ashley Miller and sophomores Kirstin Ives, Morgan Uhlenhopp and Paytan Schut were all State qualifiers for State last year and will be returning this season.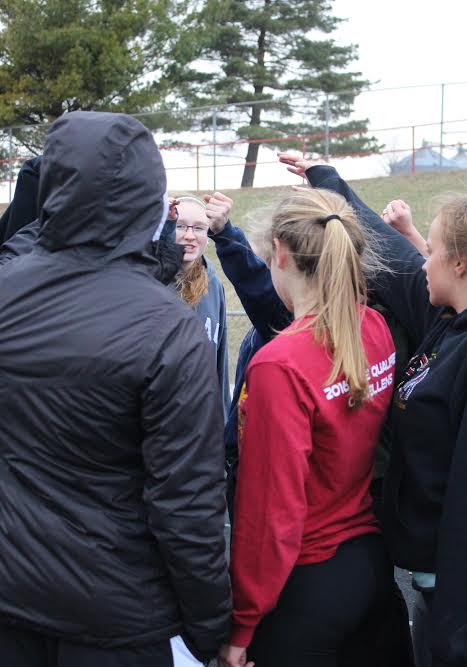 There is someone new joining the coaching staff for the girls: PCM Graduate Brilee McWilliams. McWilliams is taking the position of throwing coach after last years coach Wayne Burns stepped down. She threw discus at State in high school and continued throwing at the collegiate level for Minot State University.
"It is such an exciting opportunity to be the official throwing coach for PCM," McWilliams said. "It is something I have wanted to do for a while. I competed in track in college, and I have really missed it since graduating. It is an awesome opportunity because I get to be around track again, and I get to help the throwers with something they have a passion for."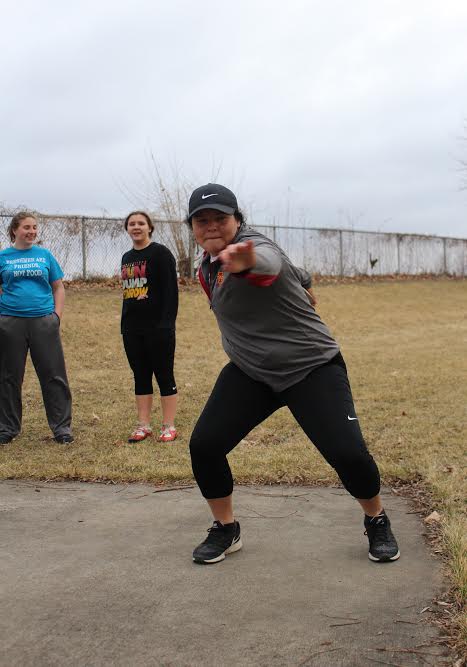 She sees a lot of potential in the throwers this season and hopes to get them to State.
"There are a couple girls that could potentially make it to State and my goal is to get them there. We also have quite a few new throwers this year. My goal is to help them develop a solid foundation for throwing and help them reach their personal goals. I want the throwers to have a successful season and really have fun with their events," she said.
Three seniors return this season, each one of them three-time State qualifiers. All of them have left their mark on PCM track. Stafford and Vos were part of the school-record breaking distance medley last season. Vos also holds the school record in the 400 hurdles with a time of 65.64, and Nearmyer will be continuing her track career at Grand View University next year.
"My goal for this years' track season is to live it up to the fullest," Vos said. "It's my last one, and I don't want to take one day with my team and my coaches for granted."
The girls' will be lacing up their spikes to compete for the first time this season on March 10 at Central College's Indoor Track in Pella for the Pekin Invitational. Events begin at 4:30 p.m.