Easy win for girls over South Tama
by Taylor Burns
"Looking back, it was an easy game, but during, it felt like it was a close, intense game. Our main focus isn't on the score but instead taking it play by play each quarter at a time," senior Kayla Jennings said after the varsity girls' basketball team beat the South Tama Trojans 63-37 at home on Jan. 26. Jennings led the team in points with 18 and assists with six. The Mustangs led at half 27-15.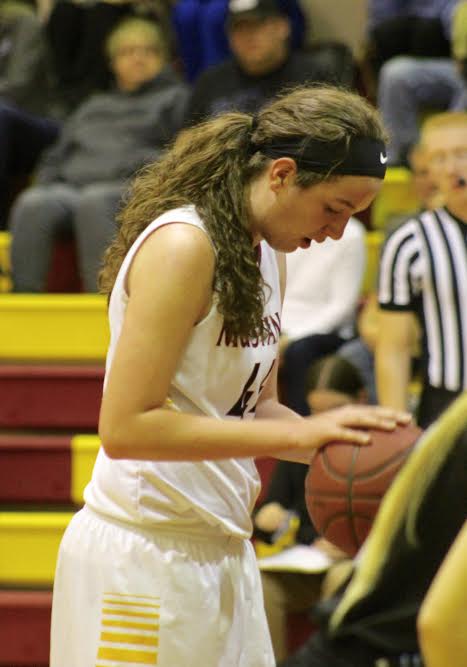 Also scoring was freshman Regan Freland with 17 and seven steals. Seniors Katie Vande Wall and Kaylee Townsend each had nine points. Vande Wall and senior Rachel Stafford led the team in rebounds, both with eight. Jennings and Freland each had three rebounds. Senior Alexis Timmins added five points and four steals. Senior Bailey Brodersen and Stafford scored three and two points, respectively. Senior Abby Waddell came into the game in the fourth quarter and had one assist and a steal.
As the girls are nearing the end of the regular season, Jennings said, "We need to take it game by game, not get ahead of ourselves, and finish off the regular season strong."
The girls will travel to Nevada Friday, Feb. 3 to take on the 4A No. 3 ranked Cubs. Nevada has a 14-1 record. Come support your Mustangs starting at 6 p.m.