Mustangs too much for Comets
by Brad McClellan
The North Polk Comets traveled to PCM on Jan. 8, looking for a win. The Mustang boys' varsity basketball team lead the whole game and won, 58-35.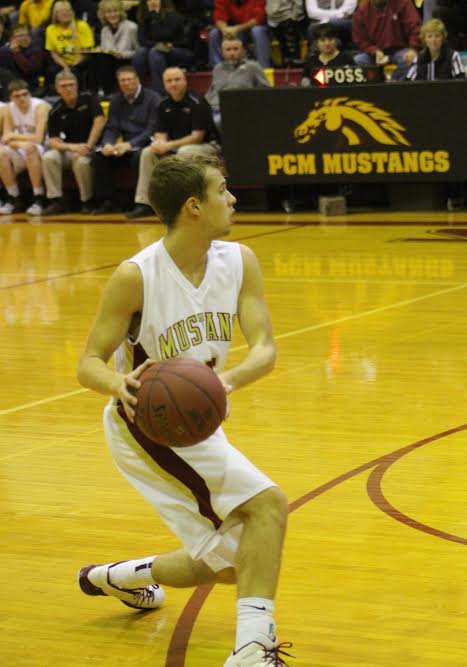 The Mustangs played hard with tough defense, stumping the Comets' progression. When asked if the Mustangs had done anything differently on defense Head Coach Fred Lorensen said, "It's the same basic defense. Some teams will have a slightly different playing styles and we just make small adjustments to meet those."
Senior Mark Bruxvoort scored the most points with 17, and also grabbed nine rebounds. Bruxvoort is the only senior on the team this year.
"We're playing up to expectations, and everyone has a good attitude," said Bruxvoort.
The Mustangs are five and three at this point in the season. Some said that this year would be hard for the Mustangs, but they seem to be doing well.
When asked how the boys are meeting his expectation this season Lorensen said, "It's a work in progress. Some things we are doing well and others we need to work on some more. We are definitely heading in the right direction though."
The next game for the 'Stangs will be at Story City versus Roland-Story on Friday, Jan. 13. The girls' game starts at 6 p.m. and the boys' starts at 7:30 p.m.